*NOMINATION NO. 2*
*SANTA*
(See page 1 for thanks and intro.)
FROM: Britchy, whose voice is so sweet that you do not need sugar in your coffee/ tea when hearing her speak. However, make sure that you have someone else try the cake she baked for you, first.
She absolutely cracked me up when she gifted me with this:
"For my enigmatic Goldie – a way to post photos and retain anonymity!" It had me in stitches.
Even though those "gifts" were meant to be for Christmas, I realized that getting gifts randomly, with no special occasion is super cool, so I am keeping this tradition going.
RULES:
Come up with gifts for your fellow bloggers. The gifts should suit them, but they should not be entirely useful.
MY NOMINATIONS:
Jeanne – Edible Spray Paint for when you do not feel like cooking, but your husband will not tolerate raw chicken.
Britchy – The Bullshit Button, because your voice is precious, and we know most people are full of IT.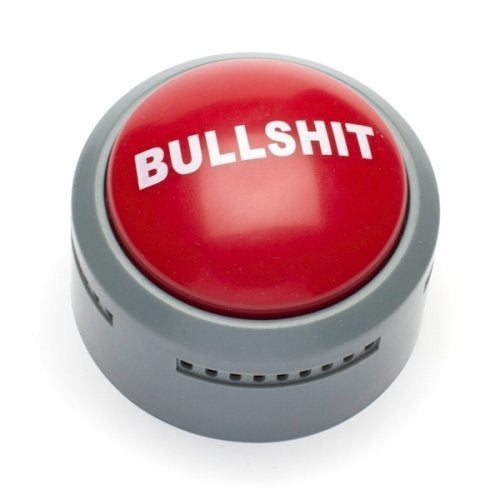 Andrea – The Split Camera, which combines two pictures into one. Bonus part – you can cut out the pug. Then you can say I got you a pug!